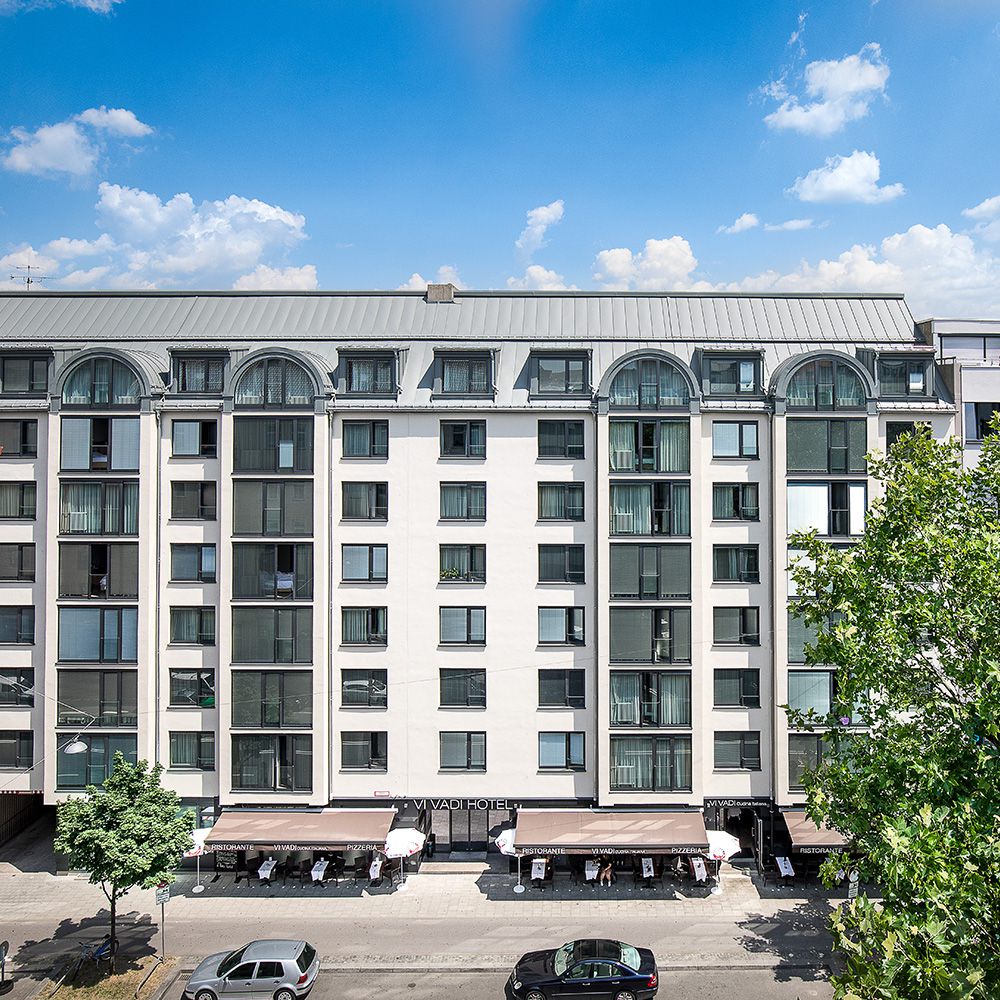 Downtown Vi Vadi Hotel
You can do without all the extra bells and whistles – but not an extra-comfy bed, professional service, and an outstanding location. Sound about right? Then the Downtown Vi Vadi Hotel is what you're looking for! This location is based on our modern budget concept, which is primarily designed to make travelling a simpler, more pleasant experience. It succeeds thanks to smart technology, high-quality furnishings, and of course, a team that goes the extra mile every day at the reception desk, up on our floors, and in the hotel restaurant. Thanks to its well-connected location, the Downtown Vi Vadi makes things easy right from the start.
If you're looking for a précis on what makes this hotel special, why don't we just ask hotel manager Ivan Ottman? "We're trying to strike a perfect balance: On the one side, we offer spacious rooms with premium box-spring beds, high-quality bed linens, select products, and attractive food and drink options. On the other, you'll find prices that fit any holiday, business travel, or day-trip budget." Think Ivan and his team are on to something here? Check out the Downtown Vi Vadi Hotel and see for yourself.