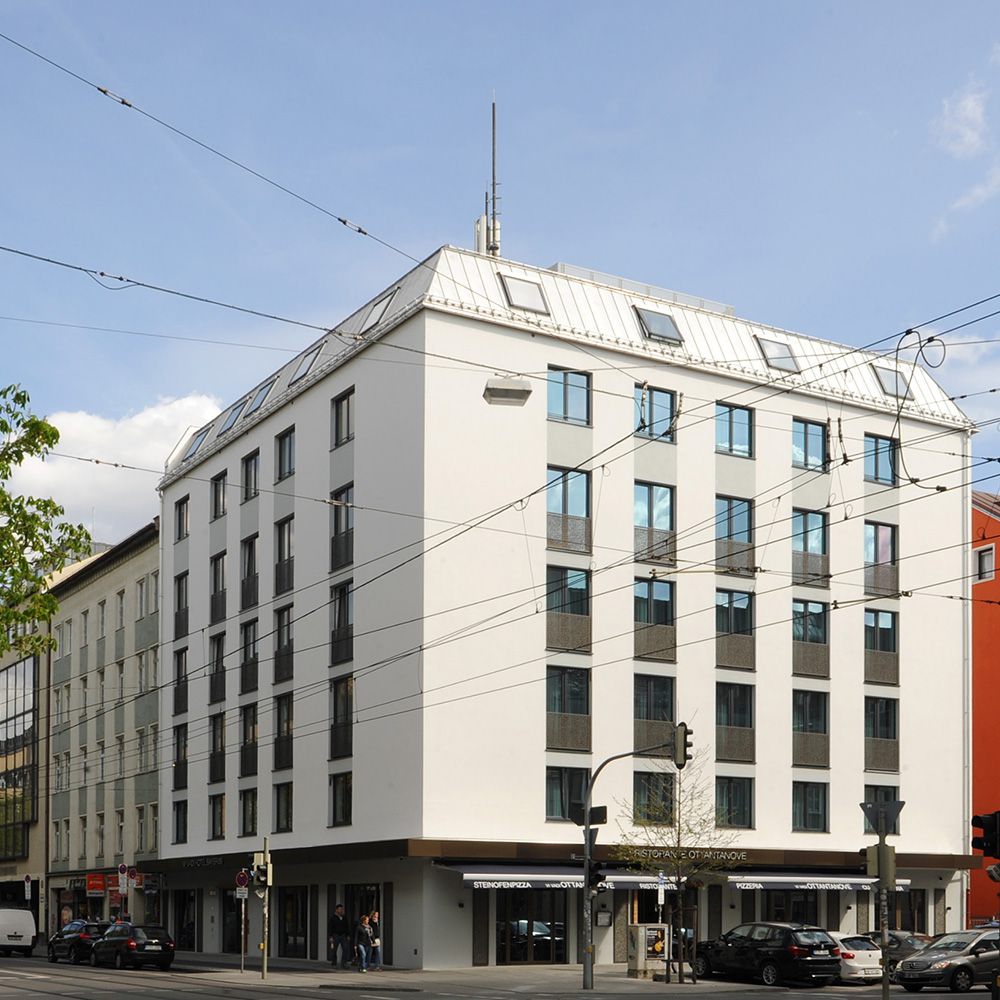 Bayer 89 Vi Vadi Hotel
You're looking for something that's equal parts classy and cosy. And how about a room with a modern design, a top-quality bed, and a great restaurant downstairs – perhaps of the Italian variety? Something really central, of course, so you can get everywhere on foot or by public transport. You'll need a really nice breakfast, too, and friendly, professional service that fulfils your every desire. Ah, and one last thing: It can't be too expensive.
If this sounds like you, there's one recommendation we can definitely make: Pay a visit to Valentin Plank and his team at the Bayer 89 Vi Vadi Hotel. They'll show you to a sunlit, air-conditioned room featuring locally manufactured furnishings, a Simmons bed, bed linens made of 100% highly refined cotton, and a bathroom with a heated floor and a rain shower. You can also enjoy classic Italian dishes and delicious drinks at the popular Ristorante Ottantanove and the hotel's inviting bar lounge. The Bayer 89 Vi Vadi offers everything you need for a relaxed holiday, a successful business trip, or an unforgettable weekend in the city.